Crossroads Tattoo Studio is proud to have two of the best tattoo artists in North Texas. Rob and JC are both true artists and they excel at designing custom tattoos in all styles. If you can think it, they can draw it. Our shop owner and excellent apprentice, James, is quickly becoming a skilled tattoo artist himself.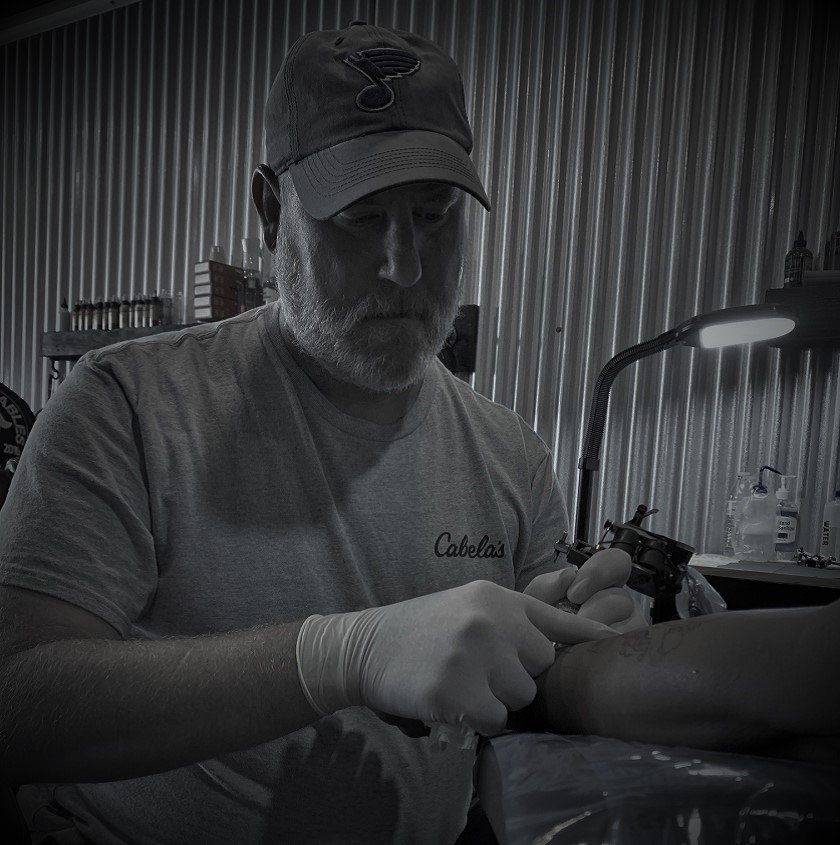 Rob has been tattooing since 1997. His love of art has been a life-long journey. Rob started drawing as a young boy and turned that passion into an Associate's Degree in Art. He started his tattoo apprenticeship in Augusta, GA while attending college. Over the years, he has worked in shops in Augusta, GA, St. Louis, MO, and McKinney, TX. Now, we are honored to have him at Crossroads Tattoo Studio in Denison, TX. Rob's favorite style is black and grey work but his color work stands out as well. If you're looking for something in a traditional Japanese style or a character straight out of a comic book, or anything else in-between, Rob is your guy.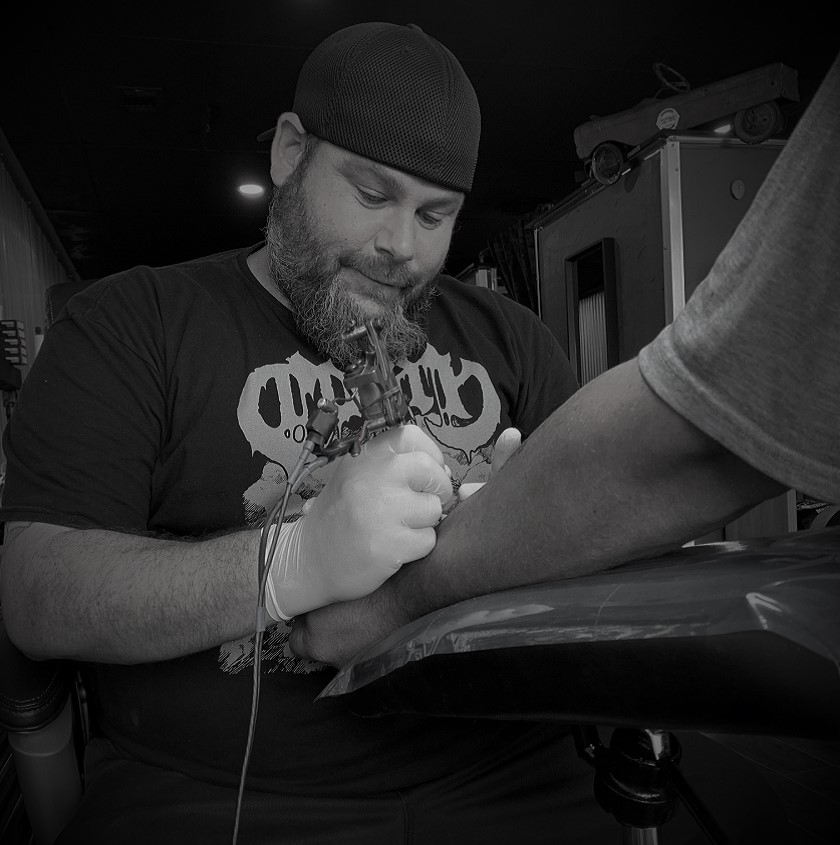 JC started his tattoo career in 2015 while apprenticing under Rob's guidance. JC was born and raised in Texas and has lived in the North Texas area most of his life. As a true artist, his creativity and originality really shows in each piece that he tattoos. Bring your ideas or designs and he will turn them into a great work-of-art. And don't let his size intimidate you, JC is one of the best people you will ever meet. His personality might be more addictive than his tattoos.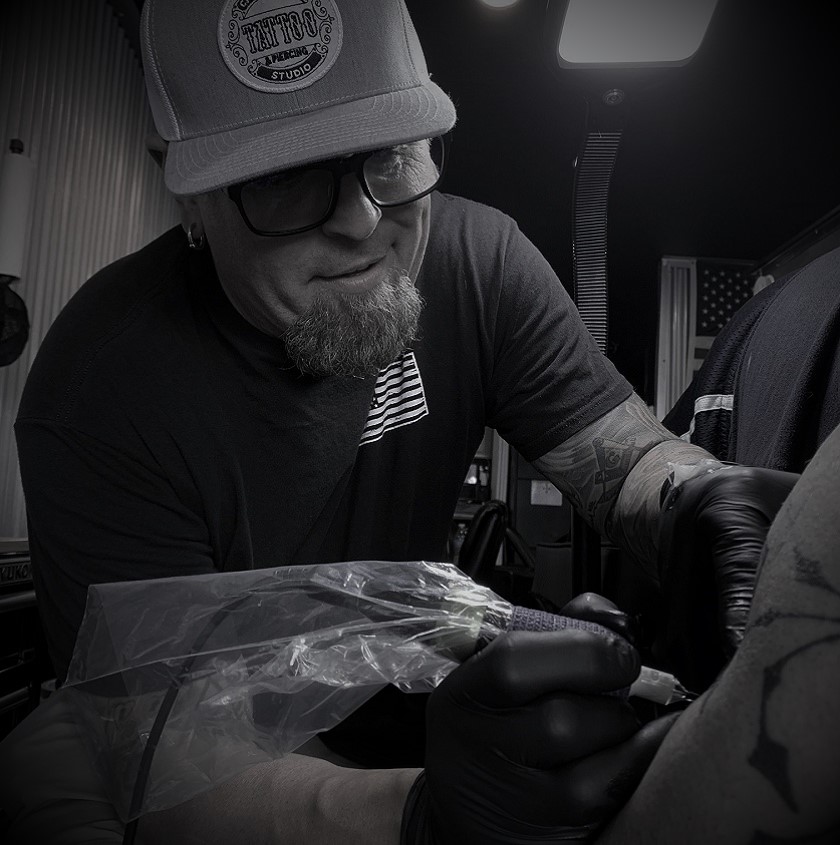 James has always had an entrepreneurial spirit. When his wife graduated from dental school, he was a driving force behind opening a family business. He worked alongside her for nearly 20 years. During this time, he realized the importance of heavy involvement in the city. James regularly supports the police and fire department, and is also involved in the Rotary Club. At the same time, he has always had a love for the art of tattoo.
Expressing oneself and documenting one's life experience through tattoos has been a culture that James has always been enthusiastic about. He expressed an interest in using his artistic abilities in tattoo 5 years ago and began learning the craft from Rob. When the opportunity arose to start his own tattoo business, it was one he could not pass up. He can definitely say that he loves going into the office every day.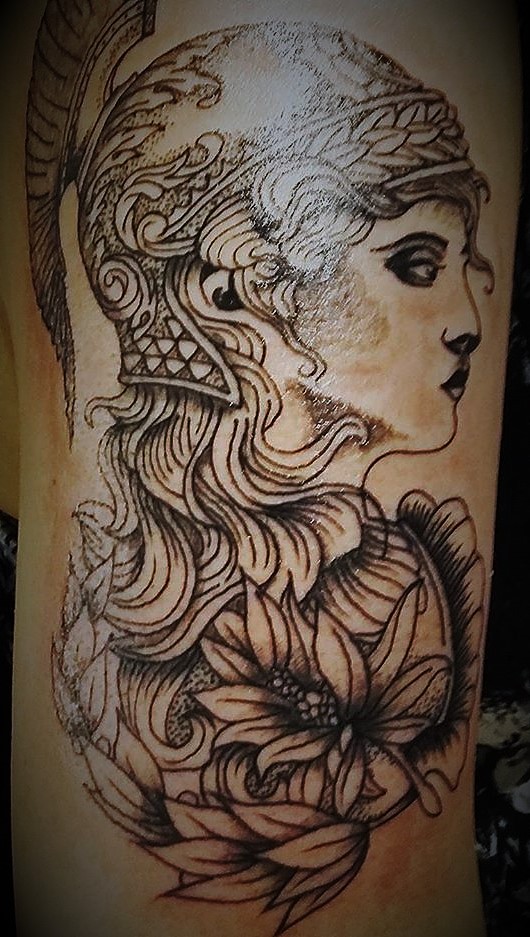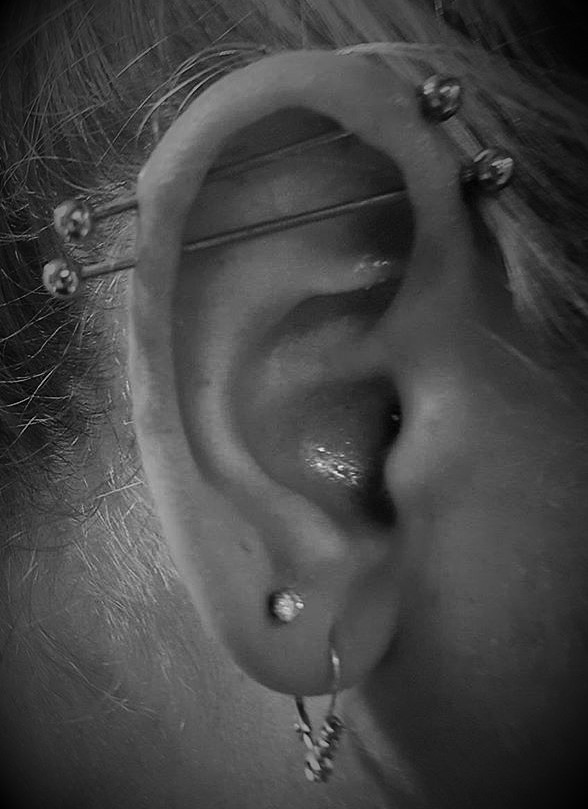 Crossroads Tattoo Studio is Open for Business
Get Started on Your New Tattoo or Piercing Today!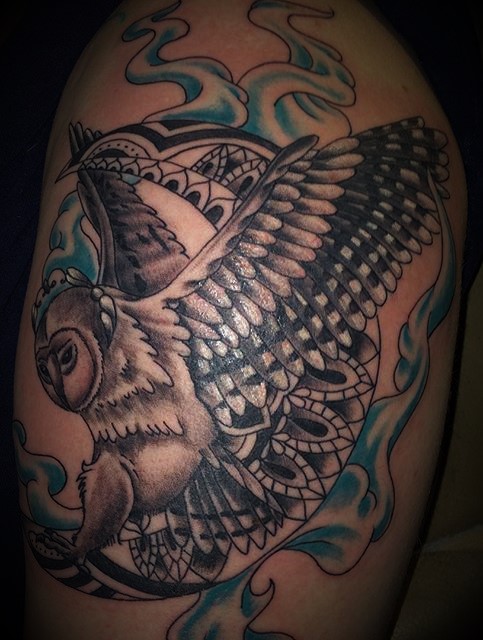 731 W Chestnut
Denison, TX 75020
Tuesday thru Saturday
12pm to 8pm