Ready for your next, or perhaps your first, tattoo?
Crossroads Tattoo Studio in Denison, TX
is the best place to start in North Texas. Our
tattoo artists
are friendly and experienced, and will be sure to put you at ease with their artistic knowledge and calming personalities. A tattoo is meant to be an expression of your personality that is a permanent and life-altering decision. Please come into the shop with the design / topic in mind as we cannot choose your tattoo for you. Our job is help turn your idea into reality. The artists at
Crossroads Tattoo Studio
are skilled in many different styles.
Consultation and design. Once your have approved the design it will be placed on your skin and adjusted if needed.
Sit or lay down in chair. The setup and positioning of your body will depend upon where you will be tattooed.
Get tattooed. Try your best not to move or you could suffer the consequences. For longer pieces, there will be breaks as needed.
Cleaned and bandaged. Your artist will clean the area to remove any excess ink and will then apply the bandaging to protect it until you get home.
All done. Now dry your tears and show it off on social media.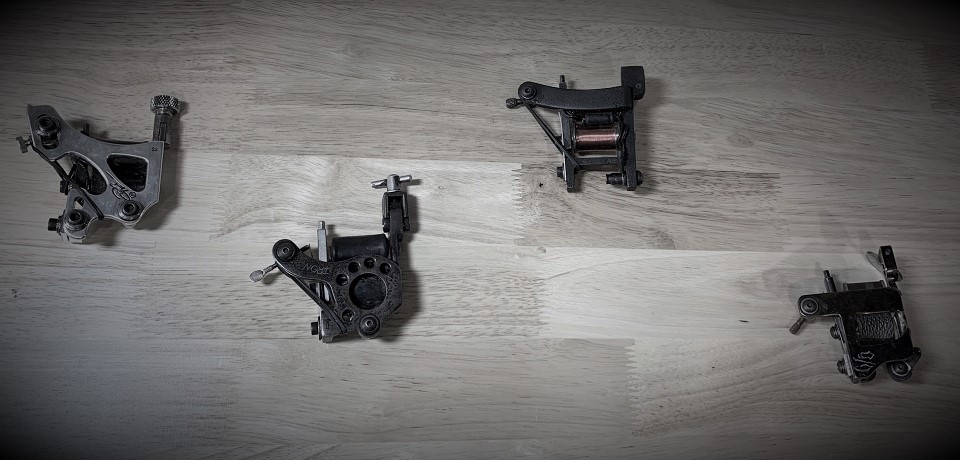 TOP FIVE TATTOO CATEGORIES
Traditional – Sometimes referred to as "American Traditional" or "Americana", traditional tattoos are usually flat 2-dimensional designs with thick outlines and bold colors. These tattoos were made popular by sailors in the mid-1900s and often feature anchors, birds, panthers and pin-up girls.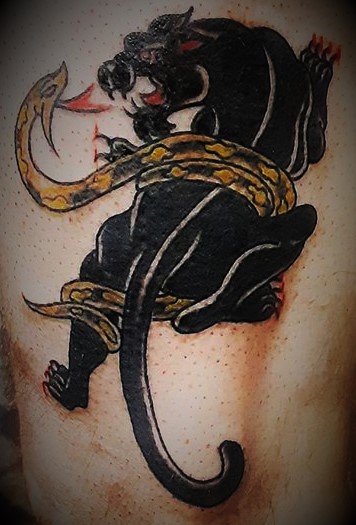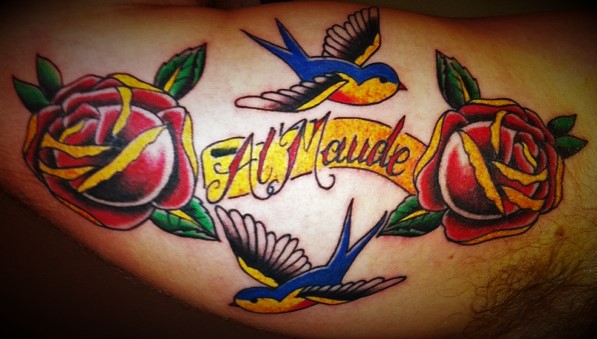 Japanese – Dating back to around 10,000 B.C., the Japanese tattoo traditions were once sought after by the brave to be romanticized and would cover almost the entire body. In modern times, they have been associated with criminals and have fallen out of popularity in Japan but gained more prestige in the United States. These designs may feature mythological beasts, koi fish, warriors or flowers with clouds, wind bars or waves in the background and tend to have a mixture of black and grey shading with bright color.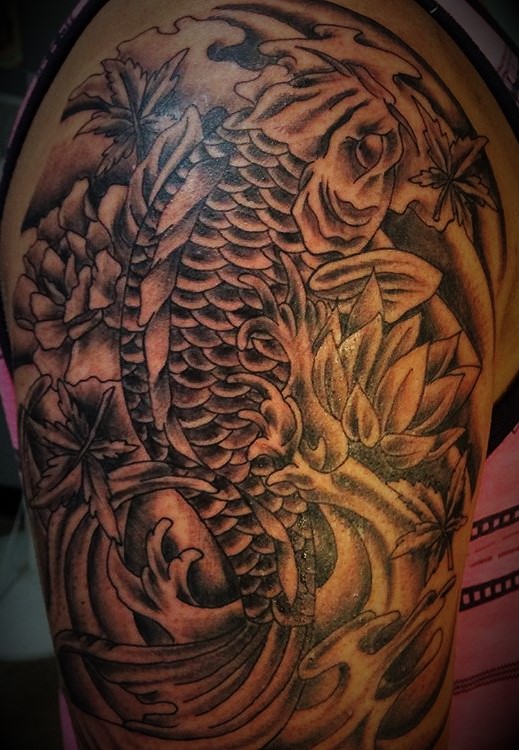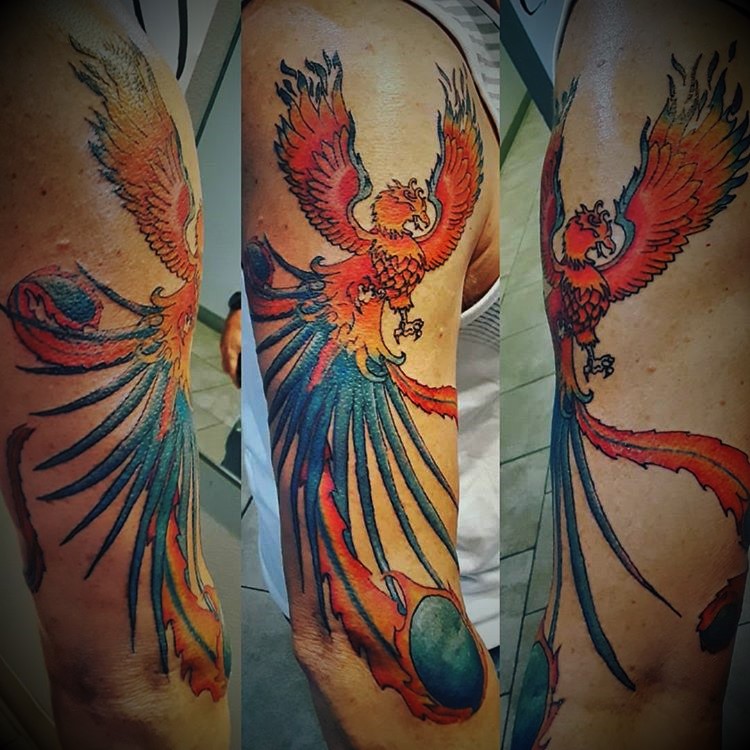 Tribal – Although tribal tattoos have taken hold in mainstream culture, they are traditionally Polynesian in origin and were meant to pay homage to a native's tribe. These designs range from simple lines or dots to intricate lines and circles. Some are even made to resemble animals or aspects of nature.
Pop Culture – Some people prefer to display their favorite musician, actor, movie or Disney character. Perhaps you want to show your allegiance to the Rebel Alliance or your love of David Bowie. Maybe you're a fan of Marvel and DC. Tattoos are a great way to let everyone around you know that you've seen every Friday the 13th movie. So go ahead and let your freak flag fly with some Rick and Morty art.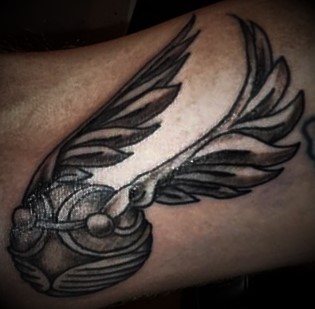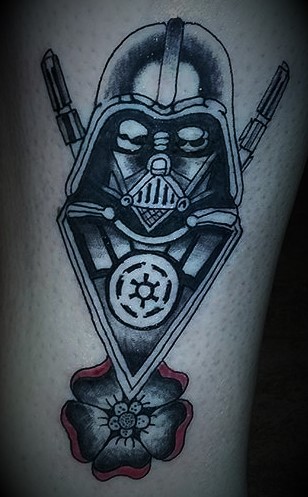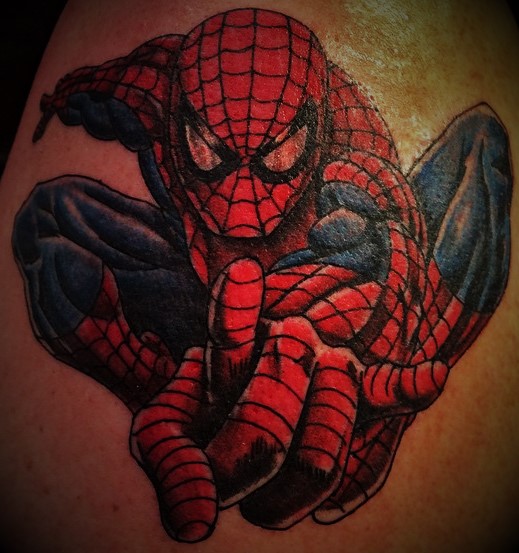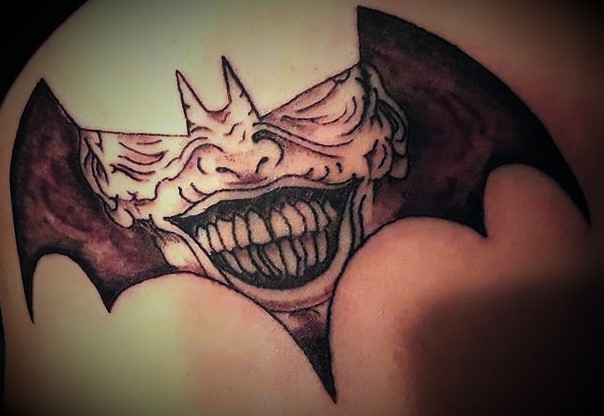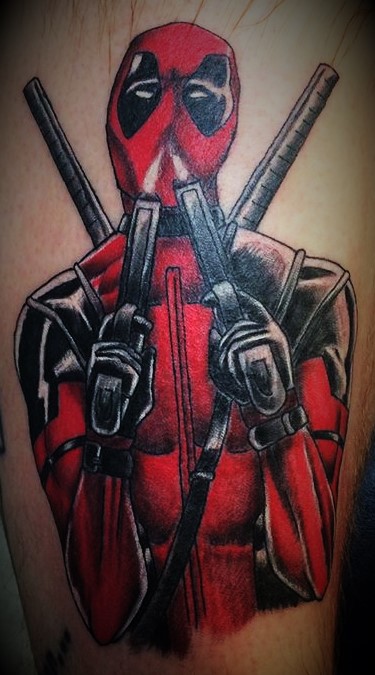 Religious – The most popular type of tattoo in North Texas as many people like to display their favorite psalm or scripture paired with a cross. Symbols of Buddhism and texts in Hebrew are also featured in religious tattoos.
There are many different tattoo styles and designs because there are so many different types of people. So be true to yourself and get a tattoo that has meaning to you. And remember, it will be on your body for the rest of your life.
PLEASE NOTE: It is illegal to obtain a tattoo under the age of eighteen (18) in the State of Texas, there are absolutely no exceptions. Proper identification is required before you may be allowed to be tattooed.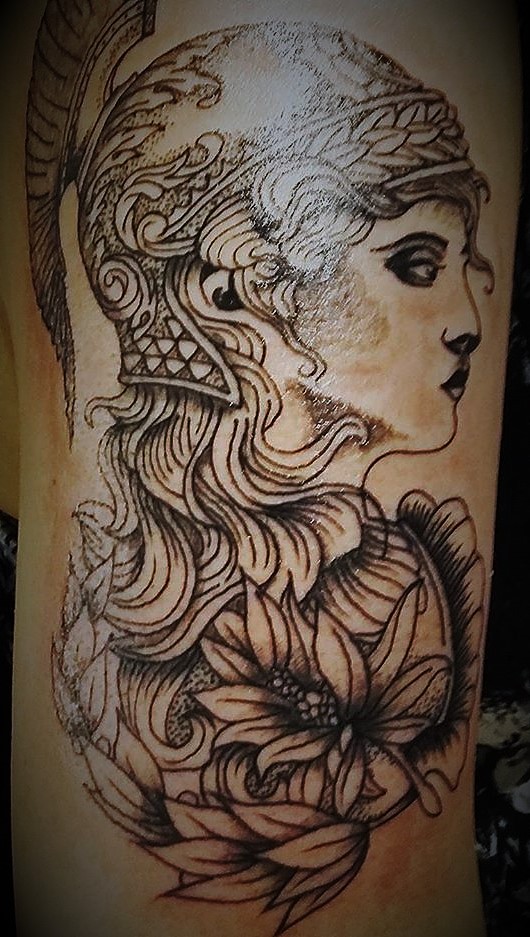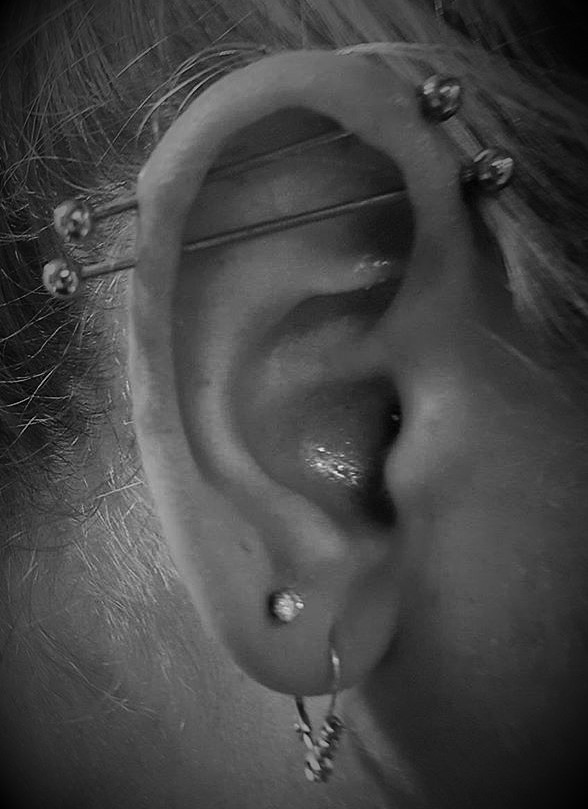 Crossroads Tattoo Studio is Open for Business
Get Started on Your New Tattoo or Piercing Today!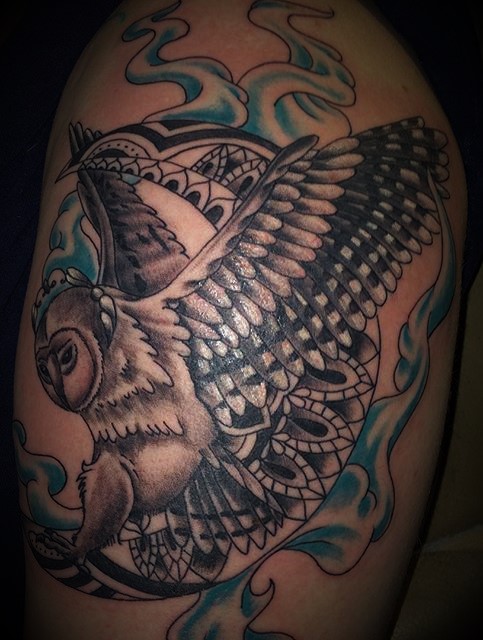 731 W Chestnut
Denison, TX 75020
Tuesday thru Saturday
12pm to 8pm