At Crossroads Tattoo Studio, we have a great piercer on staff who is available on Tuesdays. Cory has been piercing since 2015 and is highly skilled in all types of body piercings. He has the expert knowledge and professionalism that makes him stand out as one of the best in North Texas.
There are many different areas of the body that can be pierced and each one has its own level of pain, risk and healing difficulty. Although they are not as permanent as a tattoo, piercings should still require a lot planning in the decision process. No matter what, your piercing should be an extension of your own personality.
Are you looking for new jewelry or assistance in replacing your jewelry – we can help with that too. We carry a selection of high-quality and surgical steel pieces in a variety of styles and colors. Crossroads Tattoo Studio can source specific jewelry for you as well if there is something special that you want.
Decide which piercing you want and where. Your piercer will then prepare the appropriate needle and jewelry.
You get prepared. The area to be pierced will be cleaned with rubbing alcohol and the piercer will make a mark for accuracy.
You get pierced. A sharp needle  first punctures you and then the jewelry gets pushed through the piercing.
You can stop screaming now, it's done.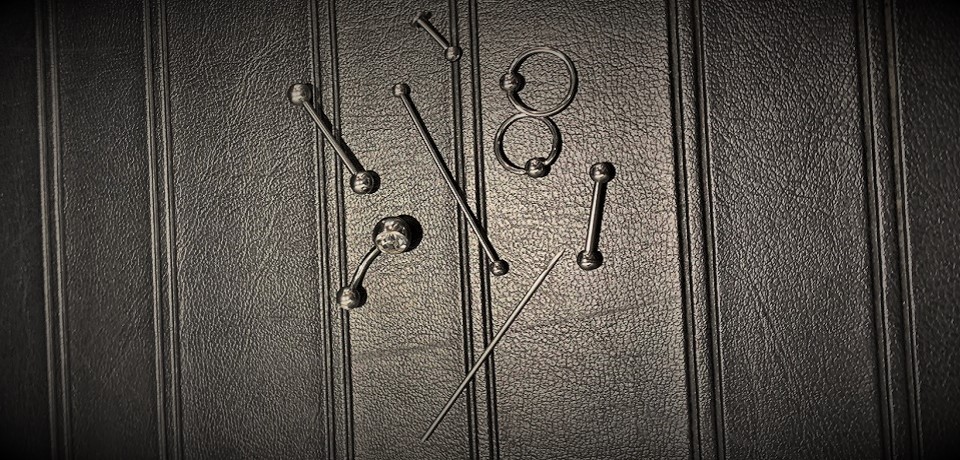 Ear Lobes / Cartilage – The combinations of these piercings are endless. Whether you are looking for a simple hole in the lobe, an industrial across the top or a daith piercing to assist in migraine management, be prepared for the length of healing time. We can also help with the stretching of your existing ear lobe piercing.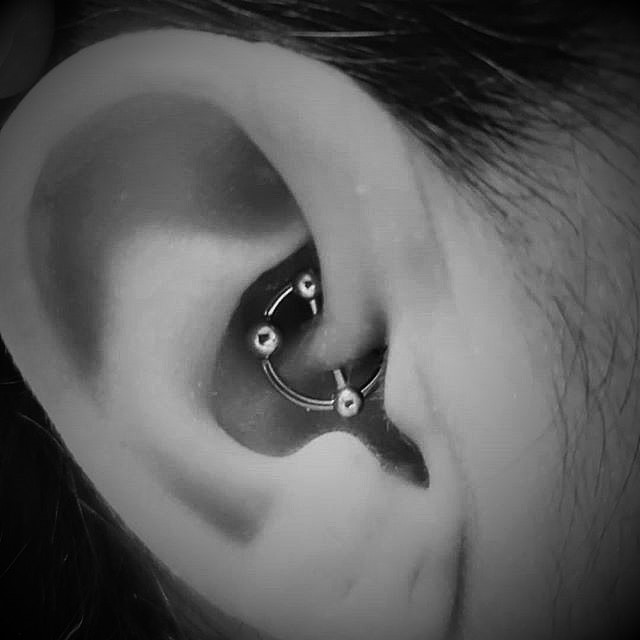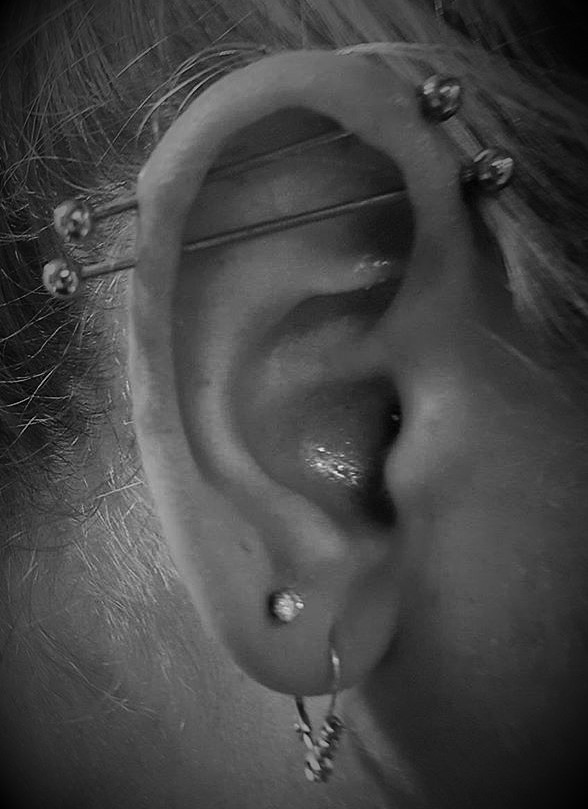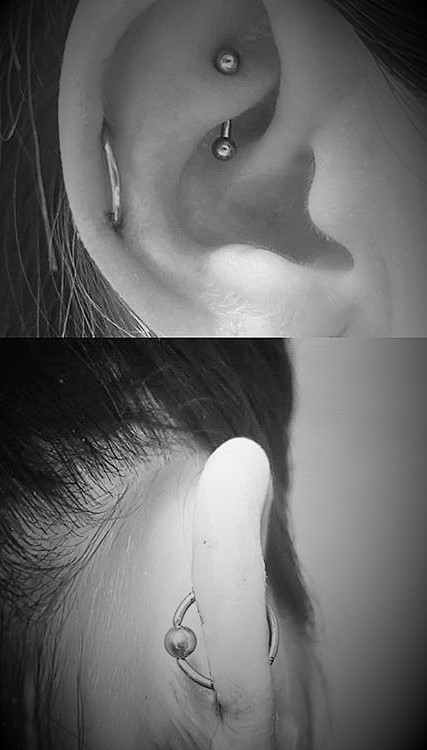 Face – Face piercings include the eyebrows, nostrils, bridge of the nose, septum, lips, monroe and labrets.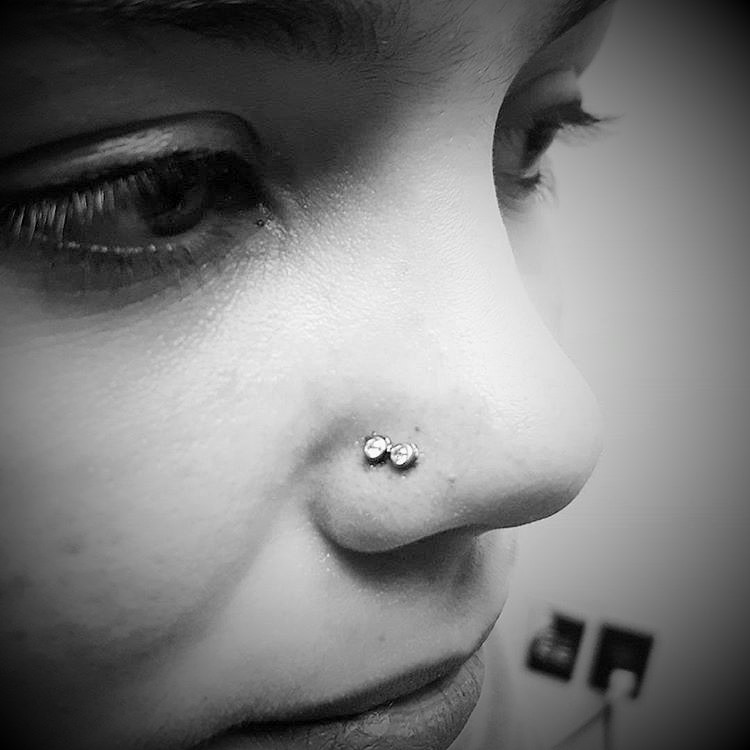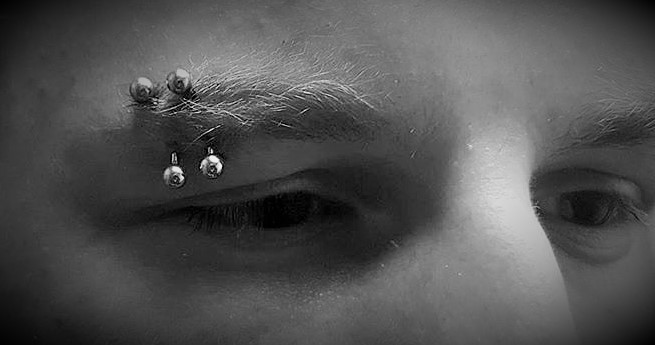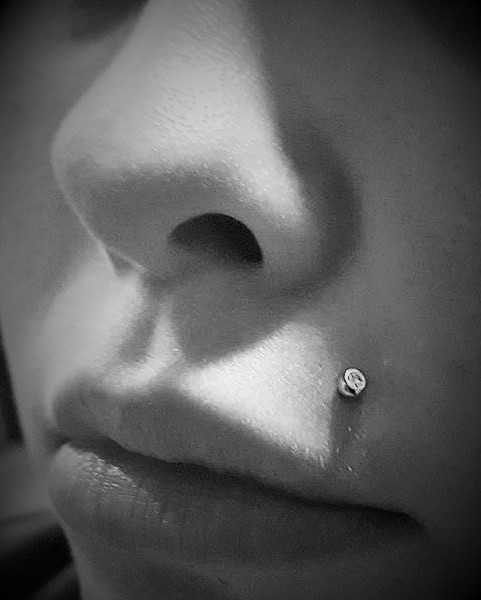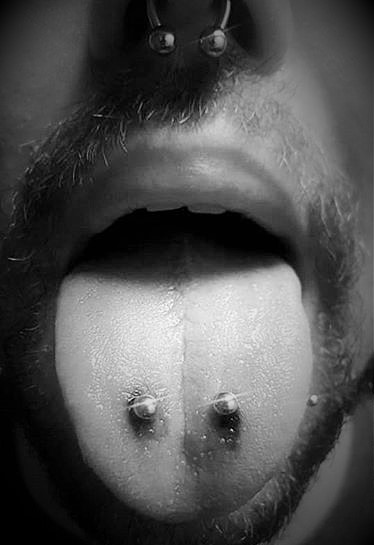 Tongue – One of the easiest piercings to get but also one of the most popular too. Tongue piercings are also quick to heal, usually within 7-10 days.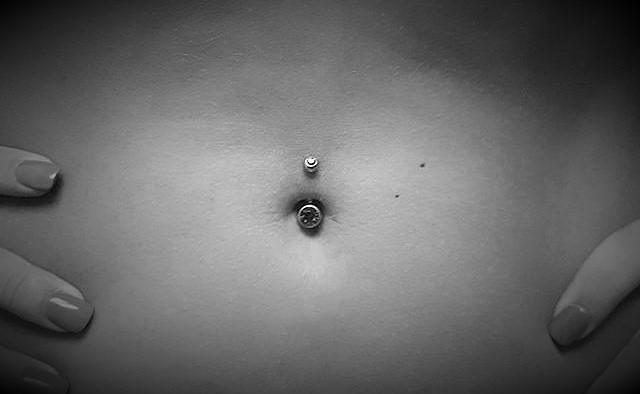 Navel / Belly Button – Though most common with women, this piercing has been gaining popularity among men as well. Nipples – Whether you choose a ring or barbell, single or double, these piercings tend to be very sensitive during the healing period. Genitals – For the more adventurous body modification enthusiasts, there are many different options for men and women that can be very painful but fairly pleasurable for you and/or your partner.
PLEASE NOTE: It is illegal to obtain a piercing under the age of eighteen (18) in the State of Texas, unless accompanied by a parent or legal guardian. Proof of such parentage or guardianship is required at the time of the piercing; this includes proper identification, birth certificate or decree of guardianship. Photocopies are not permitted, you must bring originals.
Crossroads Tattoo Studio does not perform piercings on children under the age of ten (10).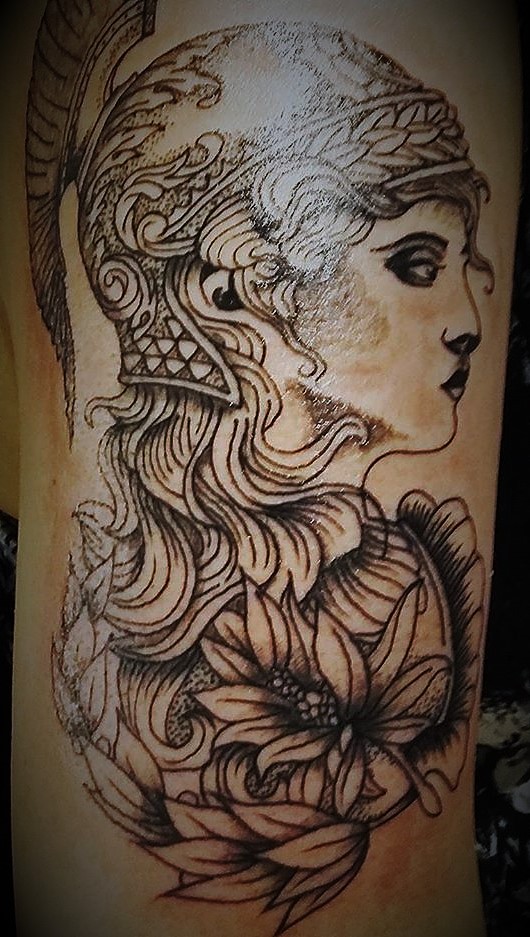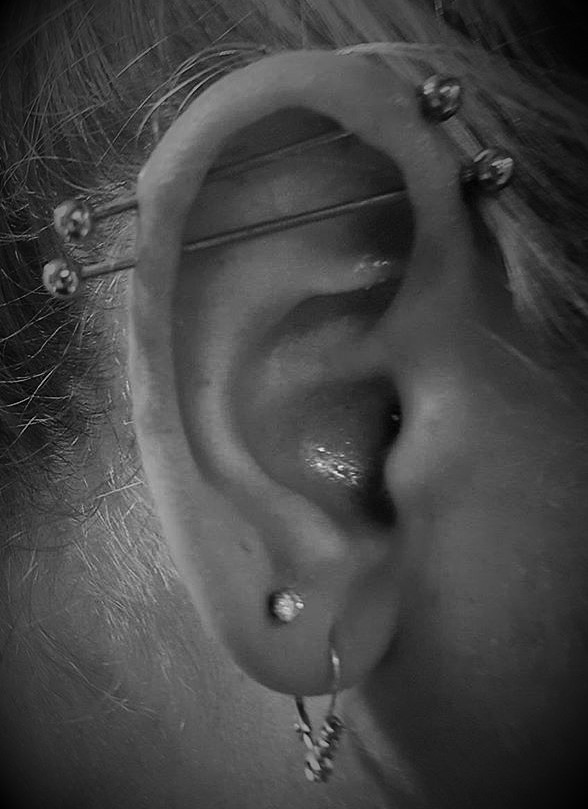 Crossroads Tattoo Studio is Open for Business
Get Started on Your New Tattoo or Piercing Today!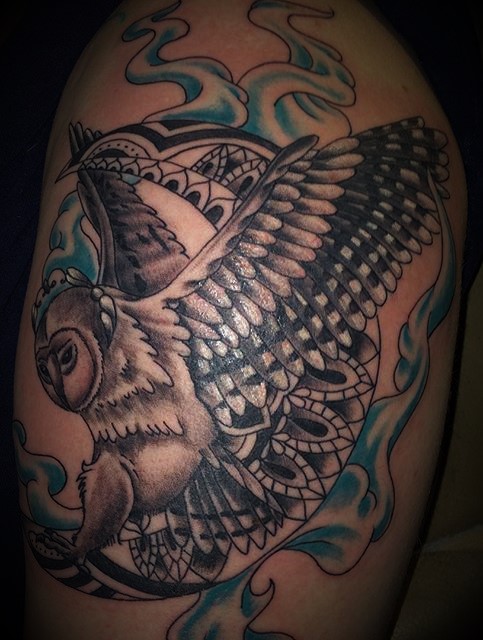 731 W Chestnut
Denison, TX 75020
Tuesday thru Saturday
12pm to 8pm